Casey Jeanne at the Durban July
So let's talk Vodacom Durban July 2018…
WOW…
I'm not sure if you all feel this way, but the Vodacom Durban July is changing. Everything from the pre-shows before the day to the actual event at Granville Racecourse. The difference from four years ago to now is prominent.
How It Started
It has been FOUR whole years since I have been involved as an Invited Designer at the Vodacom Durban July. I cannot quite believe it has been so long! The year before that, I had won the Fashion Challenge… and the year prior to that, I had won the Gateway's Recycled designer competition as part of the pre Vodacom Durban July show. The year before that, we were involved in the Young Designer competition as students. Needless to say, taking a four year break was somewhat refreshing where I could focus on building my brand, refining my craft, my identity and my vision going forward. So when Tiffany from Ice Models first made contact to invite me as a designer for this years Vodacom Durban July, I jumped at it. It was time (wink wink).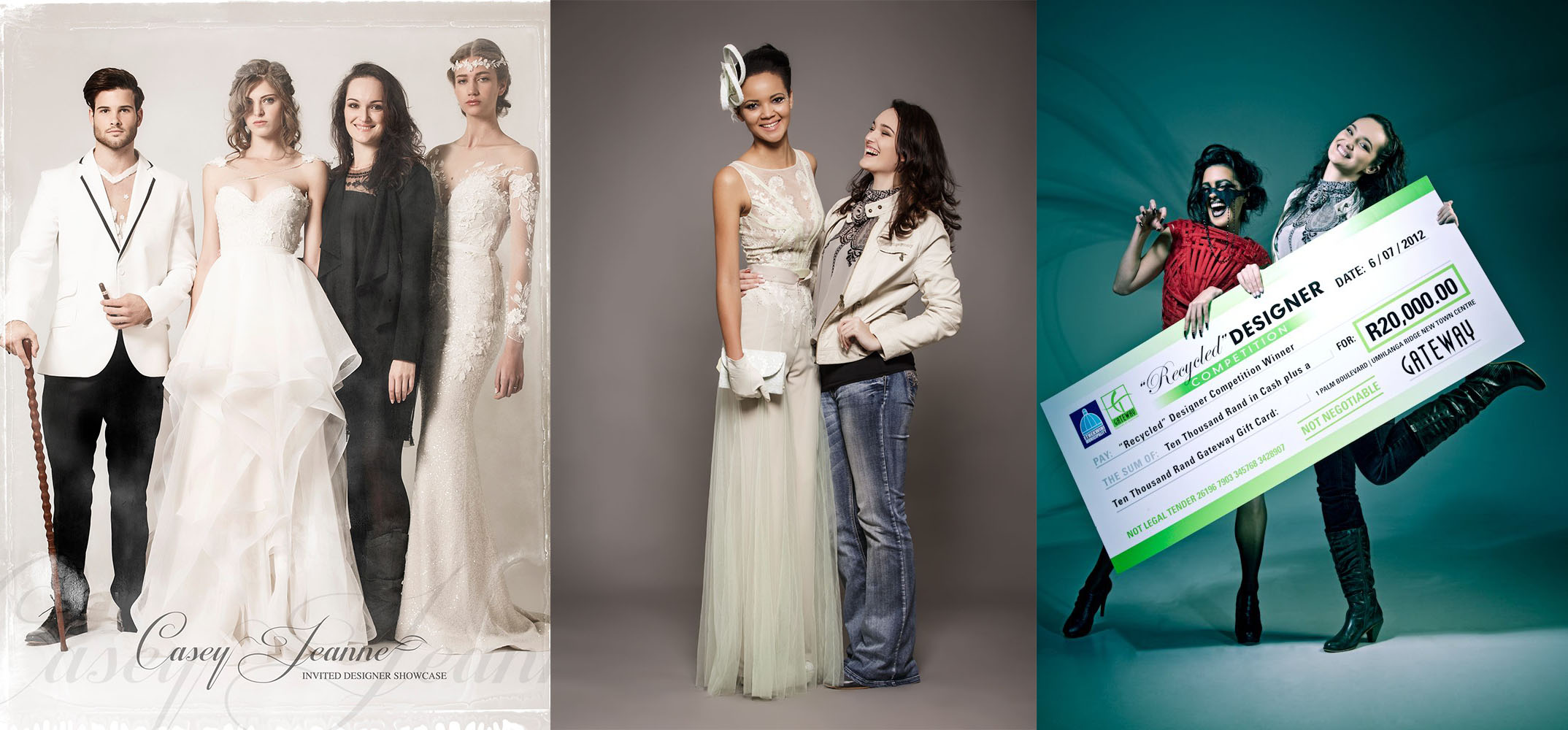 2014 (Invited designer showcase) | 2013 (Fashion Challenge Winner – Posh oh my gosh!) | 2012 (Recycled Designer Winner)
As old as these photo's are, they definitely tell a story!
IT IS TIME
The Inspiration
For this years theme 'It Is Time', I decided to stay true to myself as a designer and create three beautiful looks that represent (1) the craft that I love and (2) the beliefs that I stand for. And that meant a LOT of work and a LOT of research in a VERY short space of time.
For me the phrase 'it is time' epitomizes where we are as women today. We have started standing up as a united front for women's rights and equality in the workplace. Coming up to Women's month in August, it was a natural progression and perfect theme to take on for the collection.
It wasn't always like this. Women weren't always insignificant, powerless and without a voice. Let's jump back a few hundred years and let's pause on one of the most beautiful and ancient places on earth… Egypt.
When you think of the word 'Pharo', you think of a man, right? WRONG. Living in a world dominated by men, the powerful women who ruled Ancient Egypt were unusual and extraordinary wonders of their time. Cleopatra VII Philapator was one of the strong leaders and rulers of her generation.
Although she was married to Ptolemy XIII at the age of eighteen by their father's will, Cleopatra made it clear that she would not share power with him and dropped his name from official documents. She also kept his face off of currency, reserving that honor for herself alone (pretty epic).
She could speak six different languages including Aramaic, Egyptian, Ethiopic, Greek, Hebrew and Latin (incredible!).
And that's only the beginning of Cleopatra's story. She lived a remarkable life, but she wasn't the only woman ruler of Egypt… Twosret, Hatshepsut, Nefertiti, Sobekneferu and MerNeith were among the few women of antiquity to reign during Egypt's long history.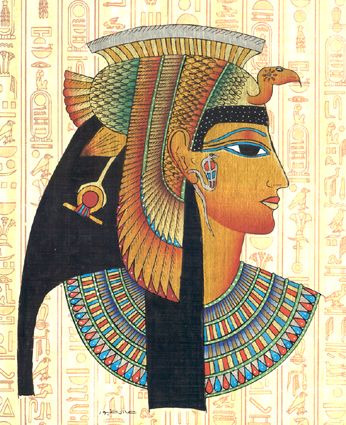 So why have we taken a few steps back from then to now?
The Collection
For my five piece collection of three looks, I wanted to create fabric that was unique to me as a designer. Taking inspiration from these strong women of Egypt and the geometric, cave-like wall paintings and art, we created three iconic looks that signified the beauty, the delicacy, the power and strength of both women of that time and the women of today.
The mens' look in subtle but effective (he is not the star of the show, hahahaha sorry Sailen!). The two piece mens look is done in such a way that all of the attention is on the women. Kristina wore a carefully crafted gown with a high double slit, strong geometric shape hand-beaded bodice taking inspiration from the steps of the pyramids, and of course, TASSELS. One of my most recent obsessions. I love the adorned look and that was very significant of the women of that time.
The showstopper was a fully hand-beaded jumpsuit with a layered detachable waterfall skirt. Very strong and very effective. The transparent look of the jumpsuit also took reference to the women of that era and what they wore. The girls were perfectly paired with uniquely designed pieces specifically for this collection by the talented Siobhan from Jack and Jewel design, which finished off the looks beautifully!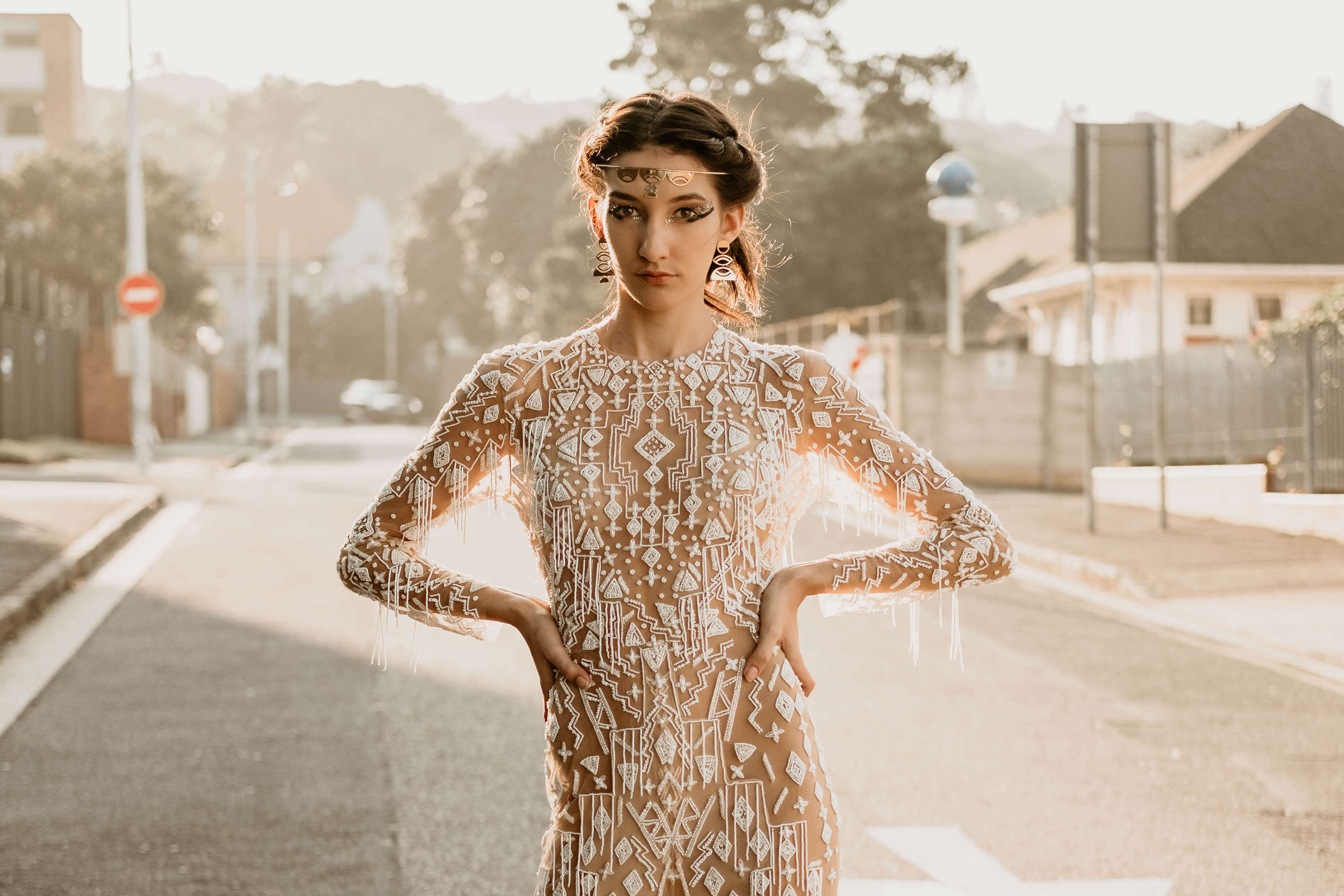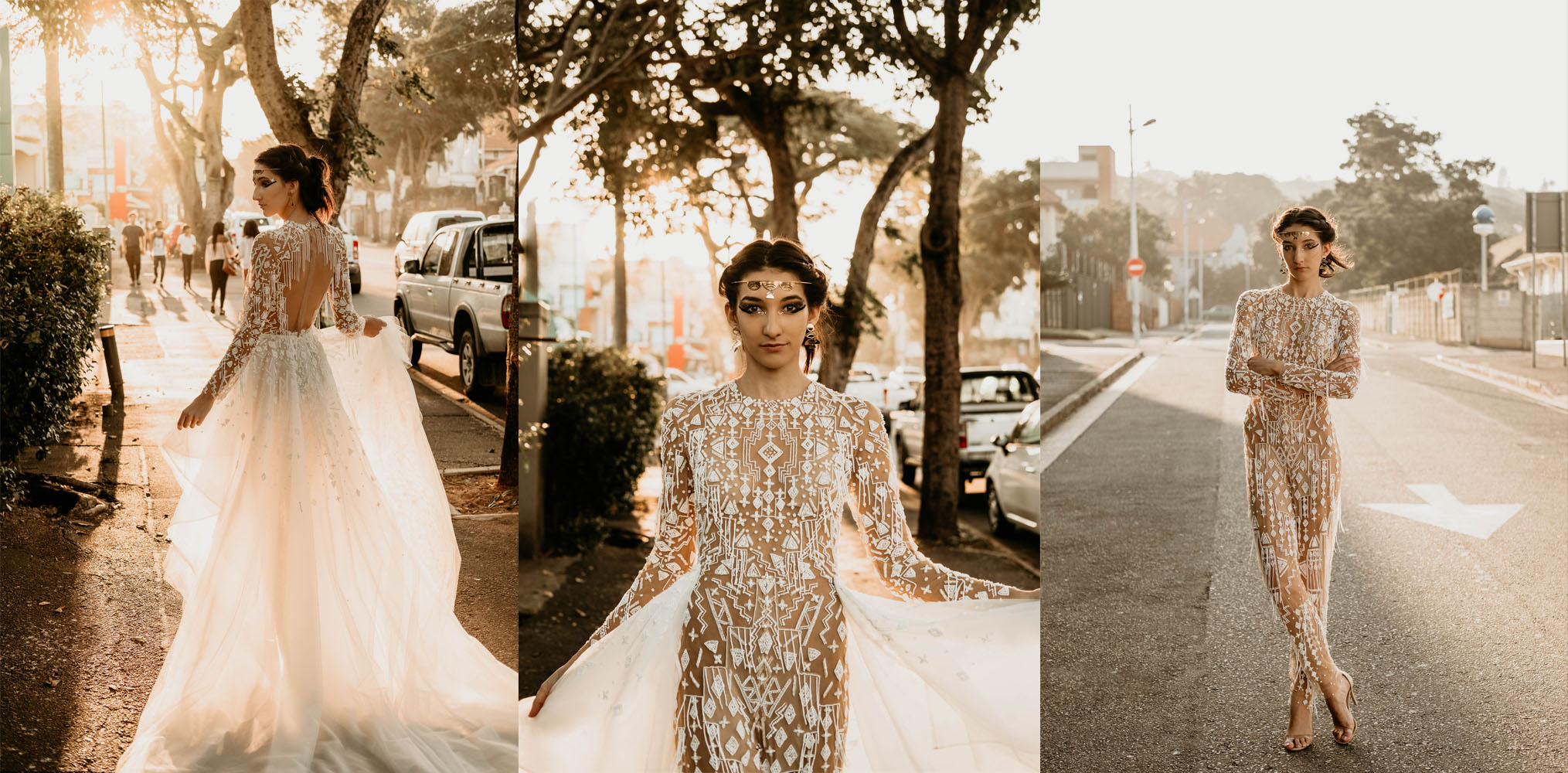 Beautiful photographs taken by Tammy from Little Things Photography in and around Florida Road just before the first show at Greyville Racecourse
The most INCREDIBLE highlights edit of our runway segment from Motion Detectives (Kristi). I'm still completely obsessed!
The Music
Guys, this is my favorite part. I LOVE music, especially the 'make your heart skip beats' types. The ones in movies where the guy is on horseback riding through the height of the battle, where he holds up his sword in honor of his people. And while this highlights video doesn't showcase the full show and the music, it is something that could only really be appreciated live.
Two years ago, I found this incredible piece of music on Youtube by the most incredible composer. I said to myself, 'ONE DAY, I'm going to have a fashion show to this music'. I subsequently forgot about it and when searching for something that would suit my collection on the runway, remembered 'that' song. It took a while but I eventually found it in my history and to my surprise… the song title was TIME! It was definitely a sign! This was my song!
Kim Jayde
After our first night of pre shows leading up to the main race day, and after seeing a peek at our collection online, MTV Base Africa presenter and nominee for the top 40 under 40, Kim Jayde contacted me about possibly making her a dress. This was, just a week before the event! We jumped on board and eventually came up with something beautiful, understated with a bit of a punch. And we just LOVE the end result!!! Kim was even nominated by as one of the best dressed celebrities (yaaaaas!)
My Dress
As designer, we ALWAYS put our clients first. This year, I decided to put some time aside and make myself something that I would for a client (yes, I was my own client!) and after a VERY stressful Friday (the day before the event) finishing off Kim's dress, who had come in for her first fitting at 8am that same day, we could finally get going on mine. Well, needless to say the day turned into the evening… and the evening turned into the morning! At 3am, I decided enough was enough hahahahaha. Home to shower and have a nap and then onwards to hair and makeup for a 7am call for the main event.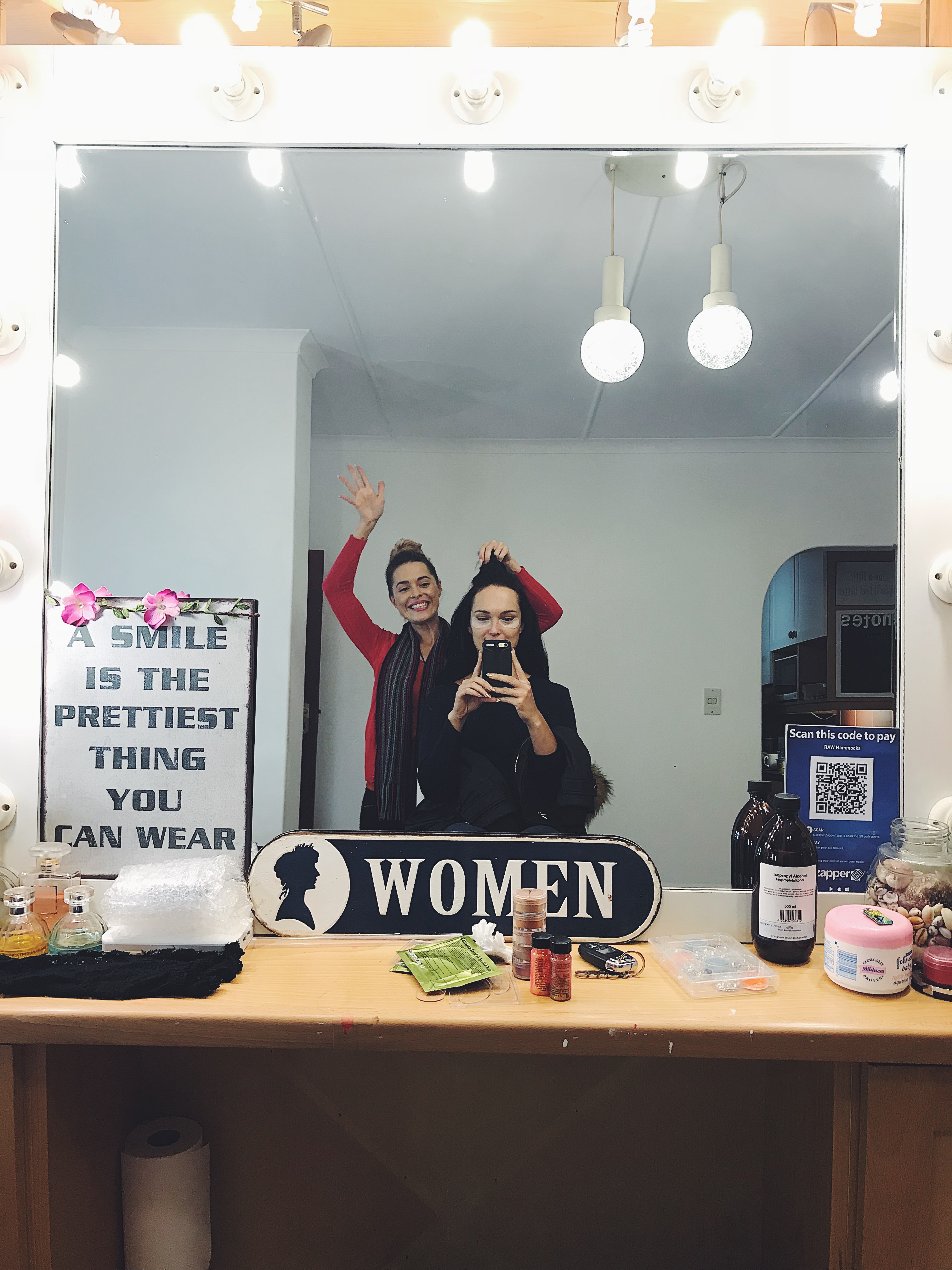 (1) 7am make-up call with Make-up by Charelle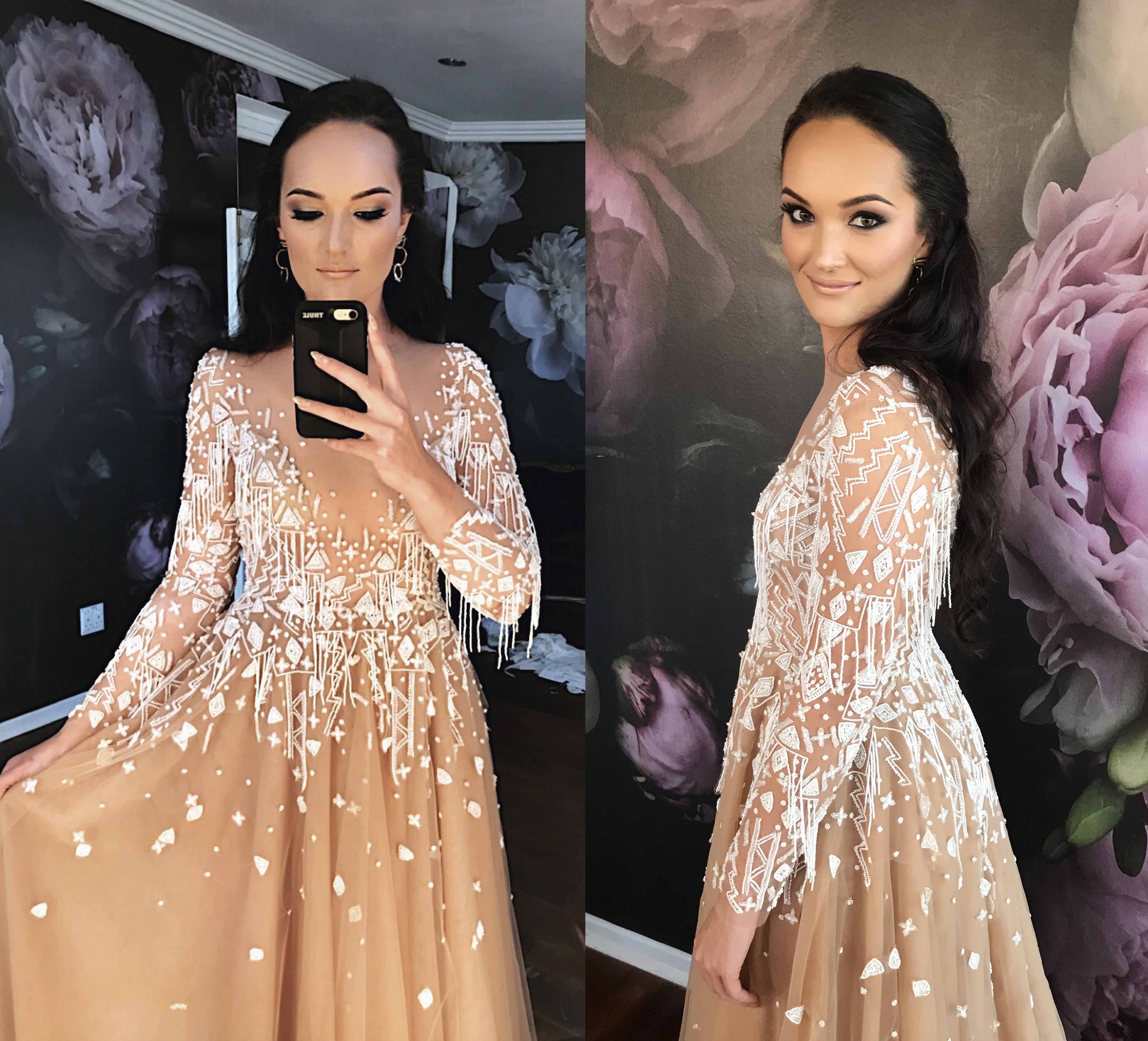 (2) First time fitting my dress, just before we left!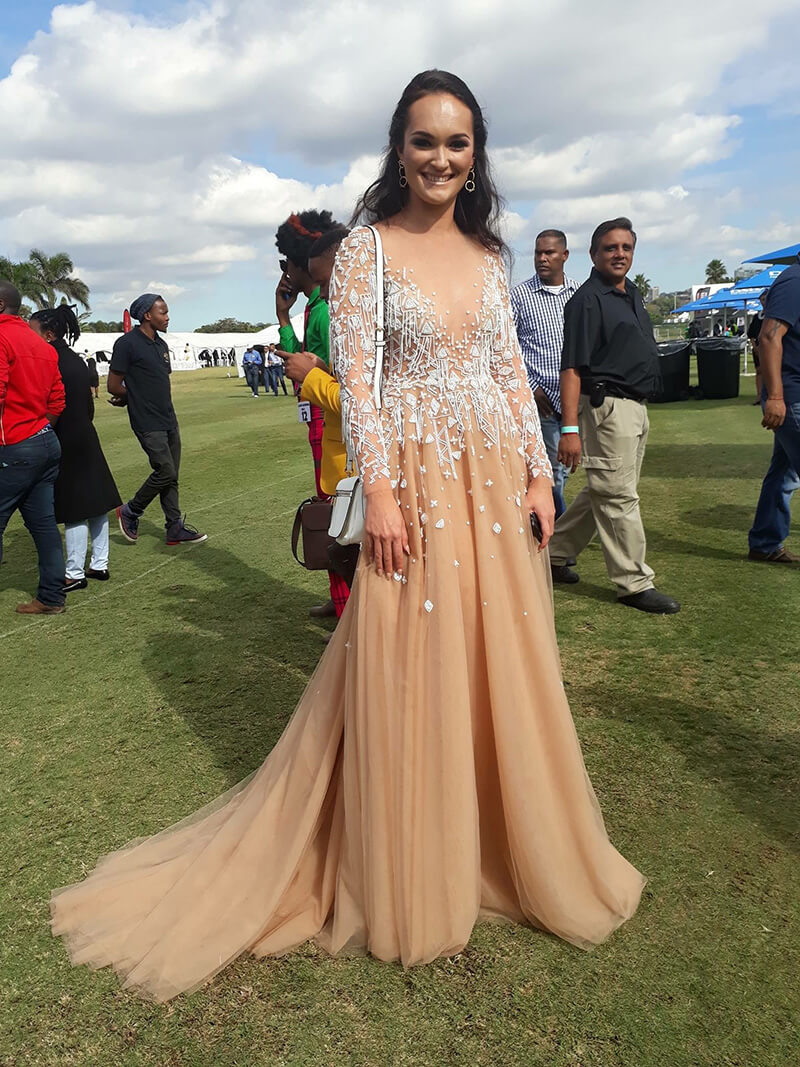 (3) Raceday
(4) My crew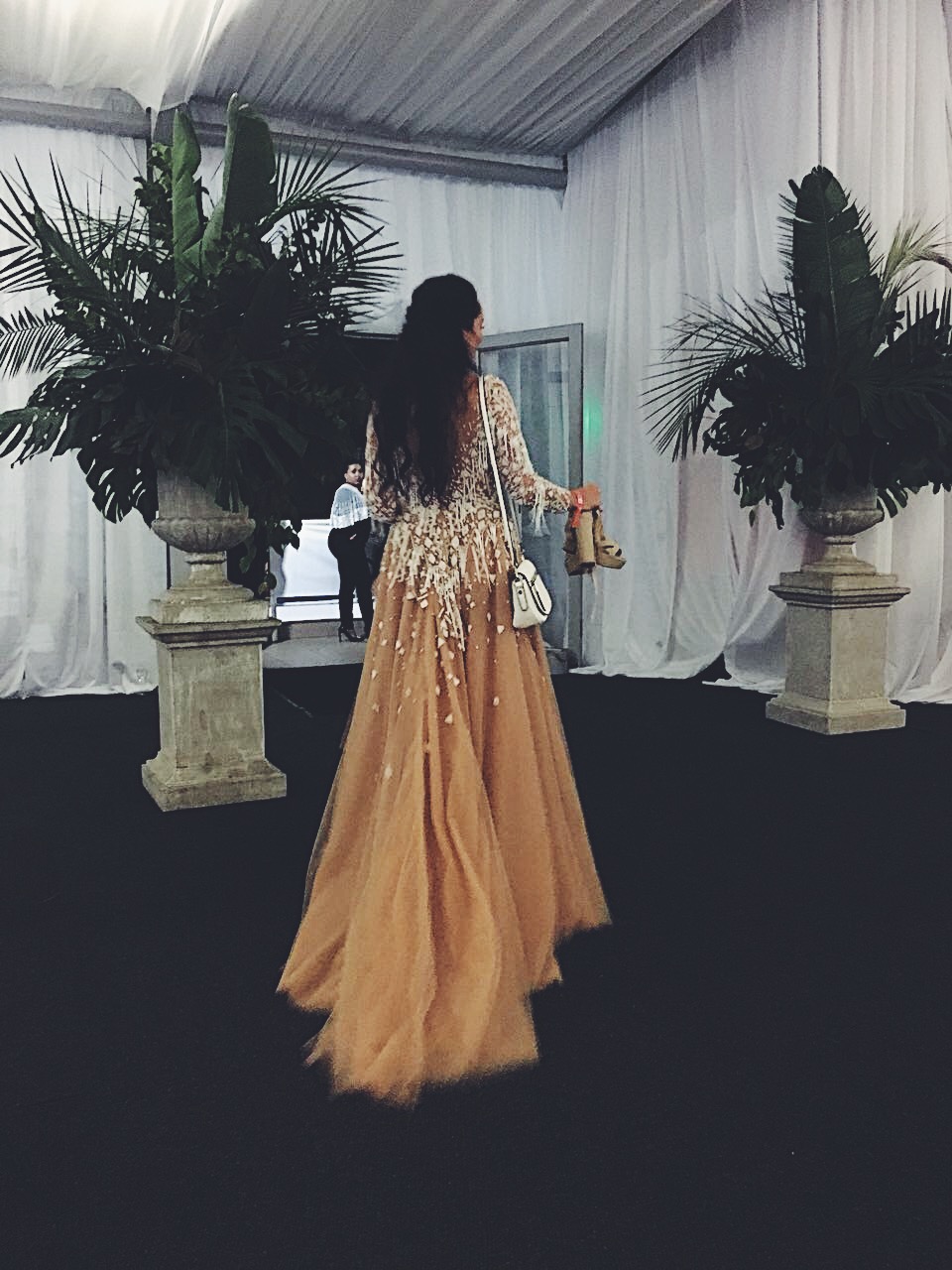 The end of another moment and another Vodacom Durban July!
Thank you for reading!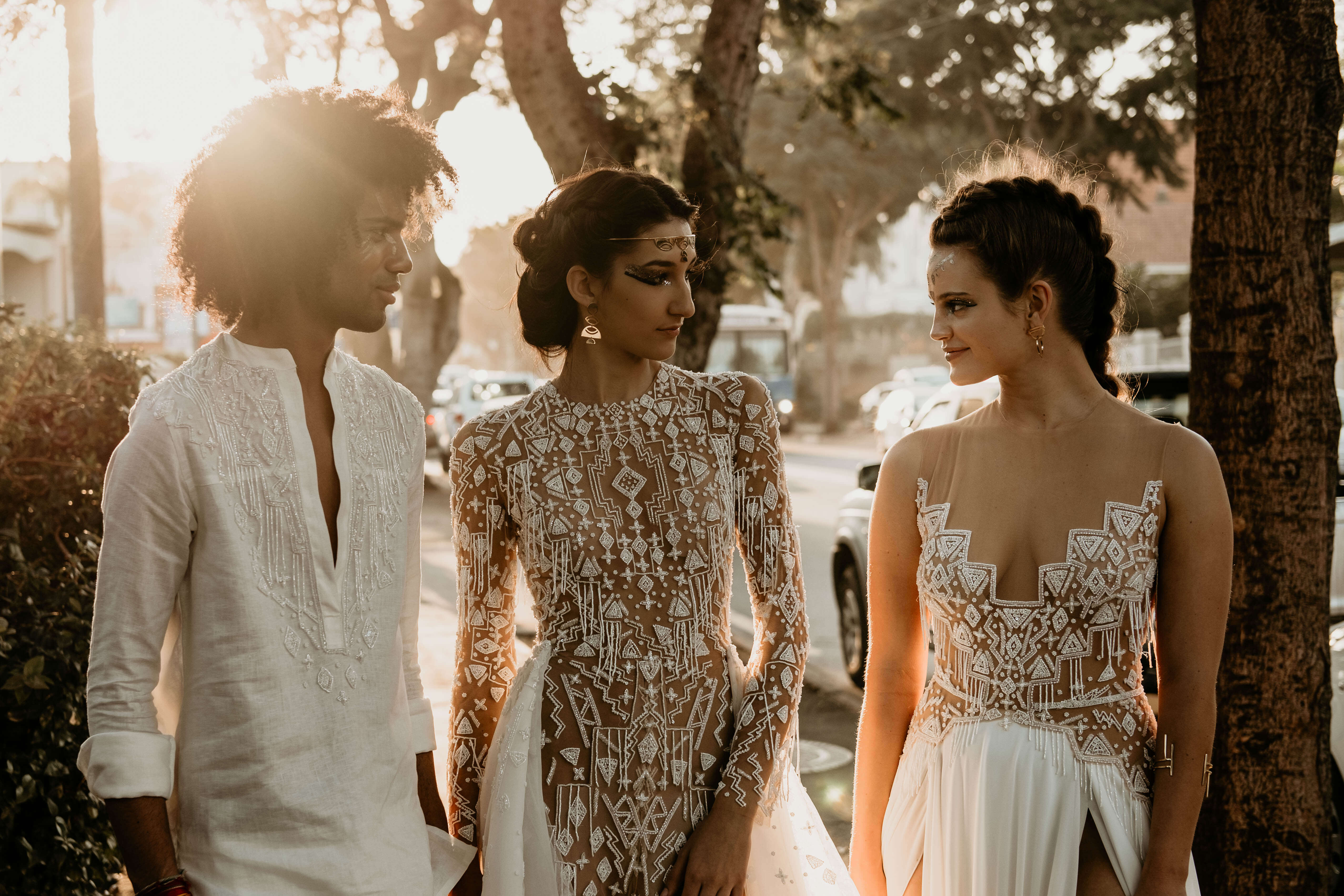 SaveSave
SaveSave
SaveSave
SaveSave
SaveSave
SaveSave
SaveSave
SaveSave
SaveSave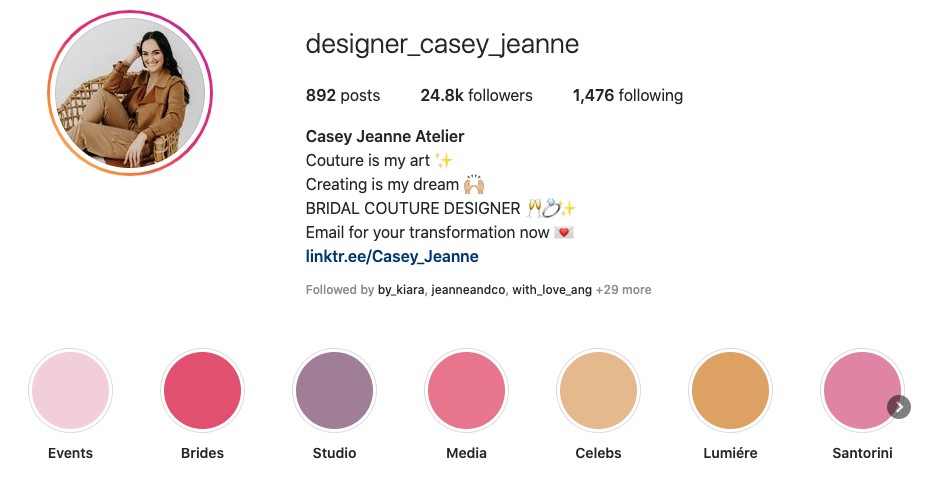 SIGN UP TO GET THE LATEST NEWS