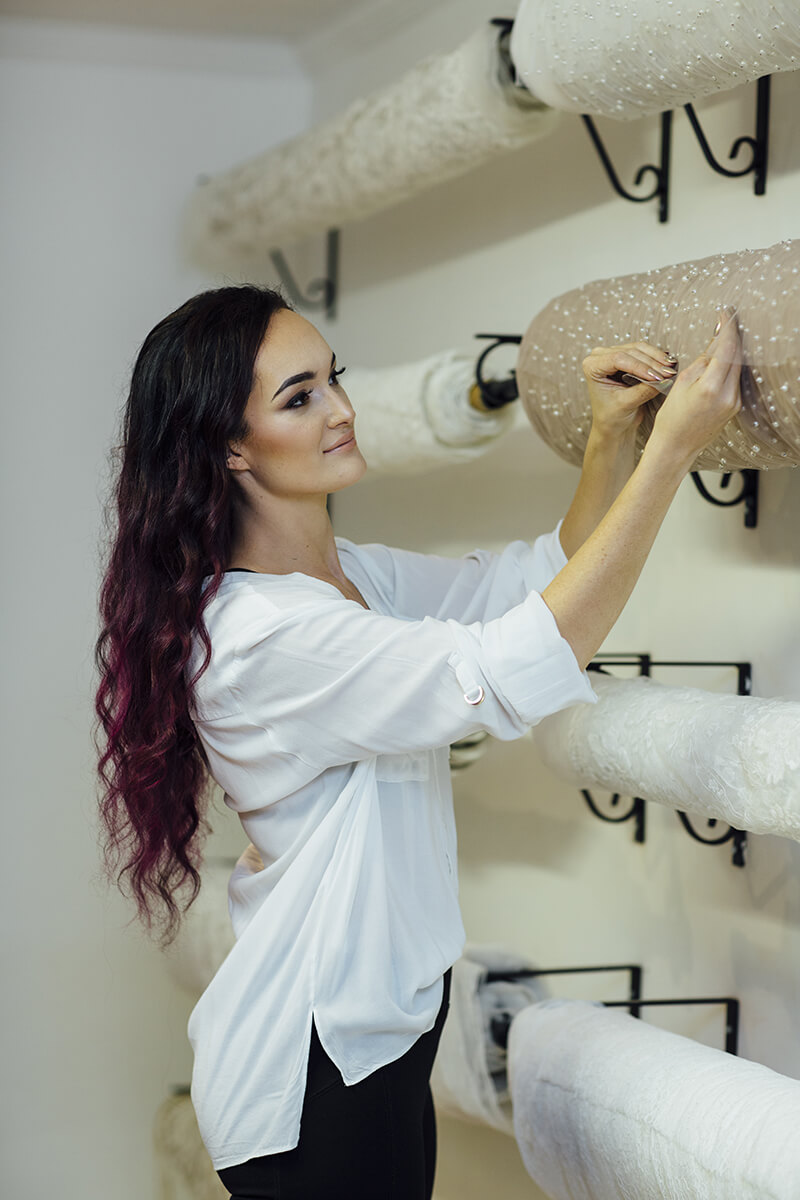 A visionary in bespoke bridal pieces
for the self-assertive bride
In a perfect union of high fashion and soft feminine bridal design, Casey Jeanne's exceptionally light, delicate, transparent-like and bold bridal pieces are crafted on the value of luxury and the heart of 'couture à la main'.
Her strong visual eye offers a contemporary take on what it means to be a bride today. Based in her old-world atelier in Morningside Durban, South Africa, Casey creates once-off investment pieces using personally selected laces and embroideries from all around the world.

A BIG thank you from the bottom of my heart for creating my dream wedding dress! I could not have wished for a more perfect dress.
Thank you for everything you did. A special thank you for being there with me on my special day!
Anna Downes

A visionary of her time, Casey Jeanne has captivated followers and clients with her jaw-dropping, awe-inspiring, life-altering, seamlessly sensational bespoke bridal pieces. Each dress is crafted with with exceptional artistry and breathtaking details.


The bespoke service we offer at Casey Jeanne is something quite unique and special:
a magical experience and one-on-one session in our private studio with the most incredible laces and embroideries from all around the world.

Our service thrives on the luxury of three invaluable concepts; design, time and exclusivity. For the woman who desires a dress just as unique as she is, our bespoke service offers unique, unparalleled designer pieces that will last for a lifetime of memories.
unscripted moments in time captured both in the making and at completion

SIGN UP TO GET THE LATEST NEWS