In a perfect union of high fashion and soft feminine bridal design, Casey Jeanne's exceptionally light, delicate, transparent-like and bold bridal pieces are crafted on the value of luxury and the heart of 'couture à la main'.
Her strong visual eye offers a contemporary take on what it means to be a bride today. Based in her old-world atelier in Morningside Durban, South Africa, Casey creates once-off investment pieces using personally selected laces and embroideries from all around the world.
A visionary of her time, Casey Jeanne has captivated followers and clients with her jaw-dropping, awe-inspiring, life-altering, seamlessly sensational bespoke bridal pieces. Each dress is crafted with with exceptional artistry and breathtaking details. Her name is the first on the lips of every future bride causing mesmerizing reactions of visual delight. With a unique vision and design direction like no other, Casey Jeanne has quickly become South Africa's leading couture go-to woman to create 'THEE' dress of a lifetime.
The 'Casey Jeanne' woman causes whiplash in these hot couture frocks designed to turn heads. She is a woman who values luxury and style and one who embraces who she is. Known as the lady with the 'magic hands', Casey Jeanne creates investment pieces for the dreamer. Are you a dreamer?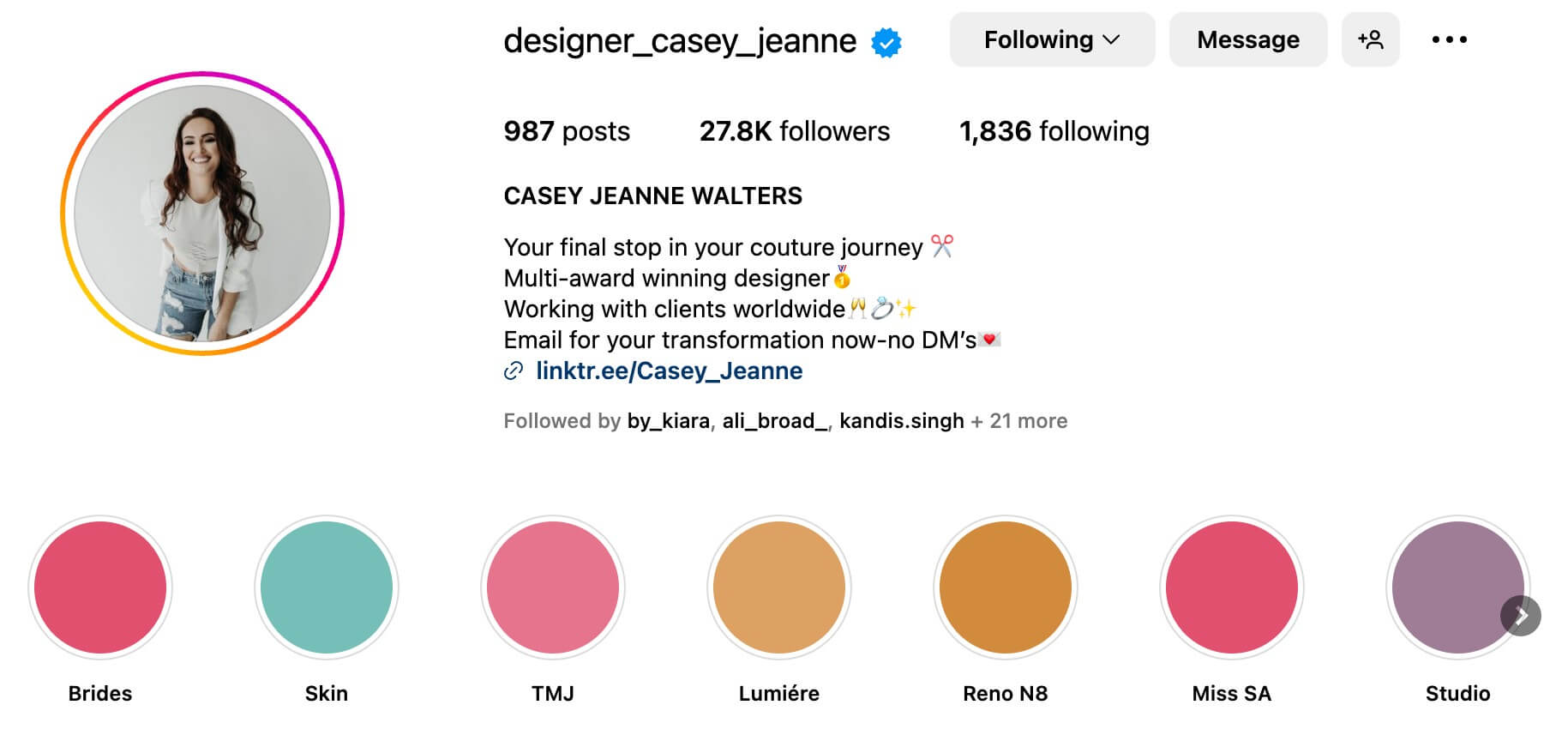 SIGN UP TO GET THE LATEST NEWS