With a long inventory of awards, Casey Jeanne has grown from a small-town dreamer to a national sensation, with a reputation in the local bridal industry second to none. She has been featured in a number of local, national and international magazines including the likes of ELLE, Fairlady, Rooi Rose, Glamour, Grazia, Get It North Coast and Highway, The Ballito, Wedding Album, Wedding Essentials as well as the globally recognized White Magazine. She has also graced TV shows and channels such as Top Billing, Fashion TV, MTV Base Africa, Expresso and the Morning Show on ETV.
This is her journey and a few highlights over recent years…
2021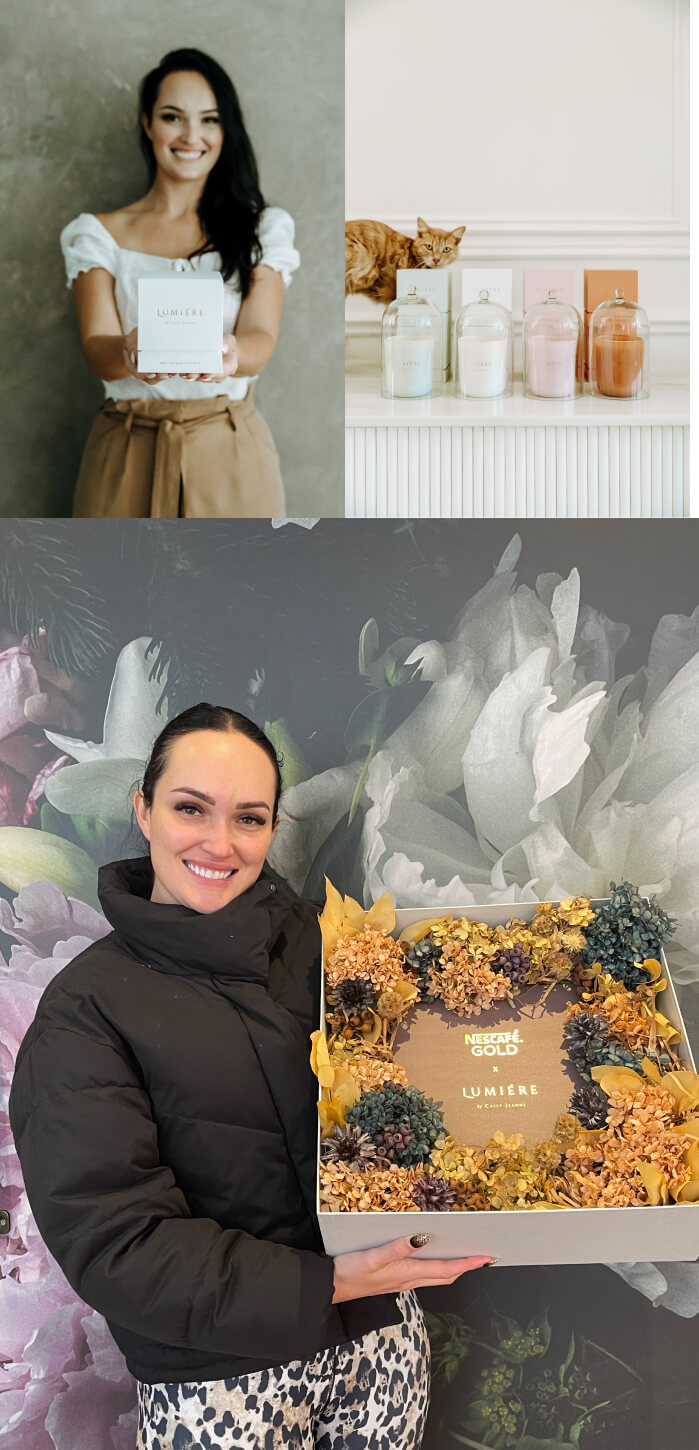 Launch of the Lumiére brand creating luxury candle scents. Currently in stores nationwide including Yuppiechef, Adele Catherine as well as five star game reserves such as Lush Lodge. We have also worked on a nationwide campaign for Nestle creating custom packaging and bespoke coffee scent in a large 1kg candle exclusive for Nescafe.
2020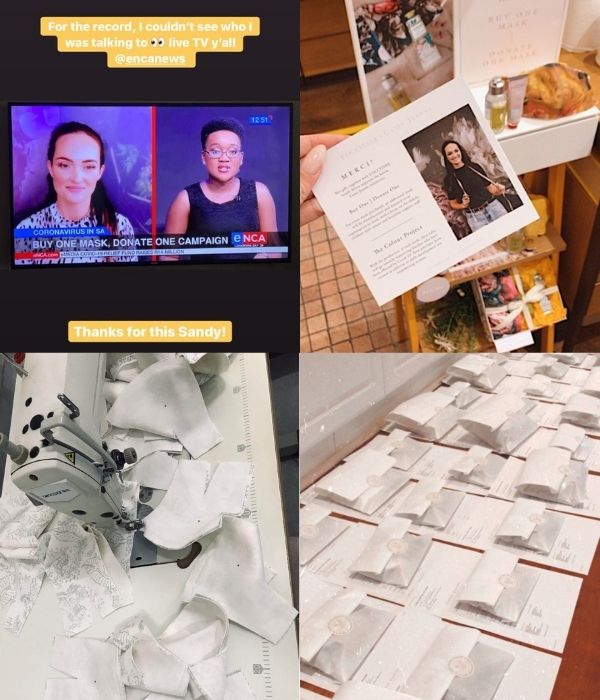 Despite all of the devastation that 2020 brought with Covid-19, Casey Jeanne and her team dedicated all their resources to producing masks for people in need as part of a Buy One | Donate One campaign as well as training and employing seamstresses through The Colour Project. This brought along a groundbreaking collaboration between L'occitane and Casey Jeanne, that saw masks being sold in gift packs countrywide both instore and online as part of the #masksforall drive.
2019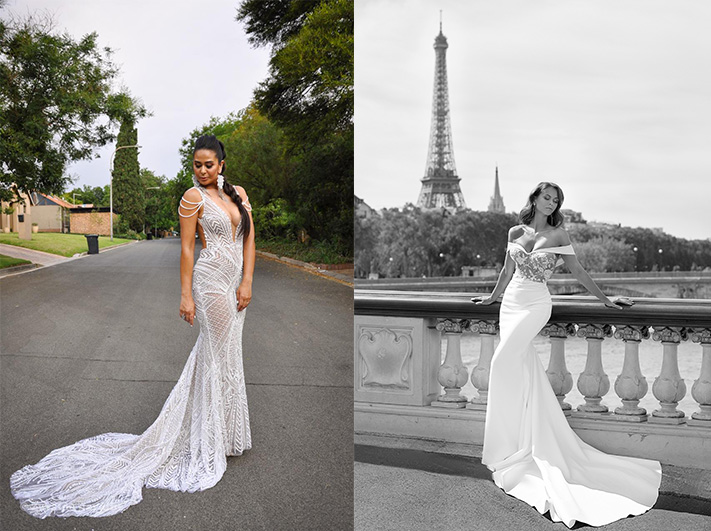 Casey expanded to her third business in 2019, which was featured in the Sarie Magazine only after 2 months. She dressed South African celebrities, the likes of Zuraida Jardine as well as international celebrities, one of which was German celebrity Jessica Bisceglia. She featured in London Bridal Fashion week and shot with some of the biggest editorial names in Paris.
2018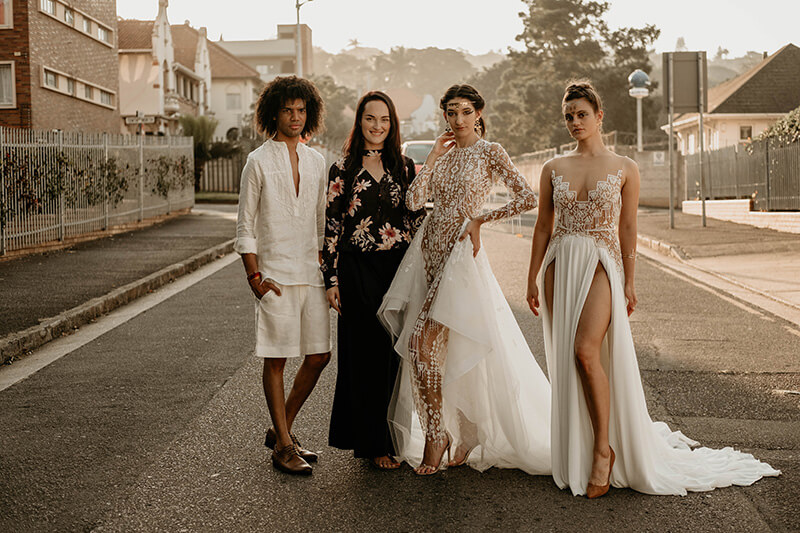 Along with the re-branding of both her labels, Casey was nominated and later won the Destination Weddings Top Bridal Designer South Africa. She was also selected as one of the premium South African designers to showcase as an Invited Designer for the 2018 Vodacom Durban July where she dressed MTV Presenter Kim Jayde who was selected as one of the five top dressed celebs of the event. Casey also custom made Kim Jayde a dress to wear to the VMA's in New York in August, where she interviewed the biggest names in the music industry.
2017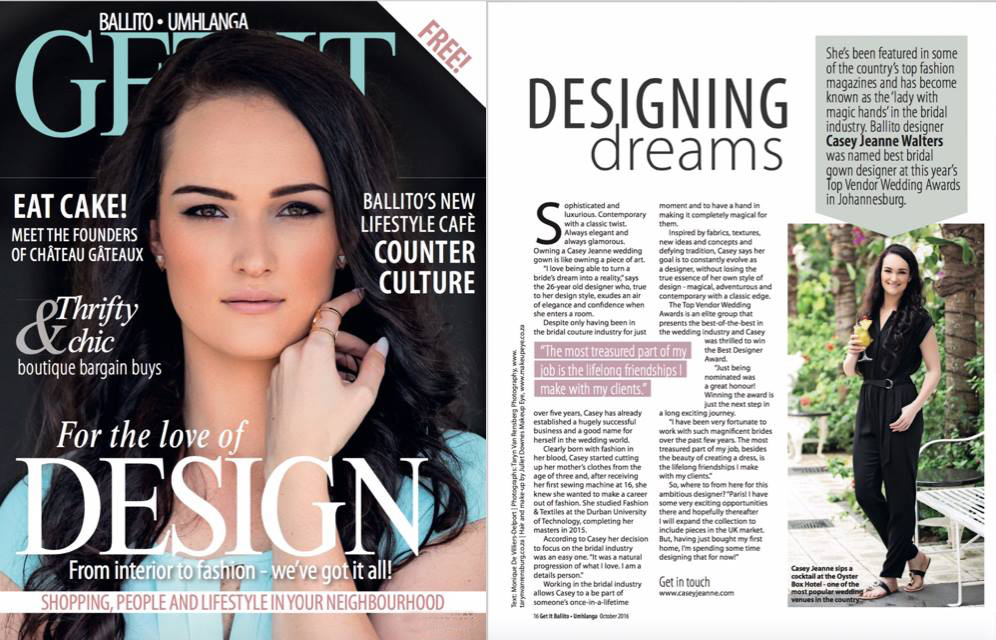 Her highlights include being featured on the cover of the Get It Magazine, being invited to showcase in Sydney and Brisbane Australia and moving her studio and workshop to the suburbs of Morningside in Durban.
2016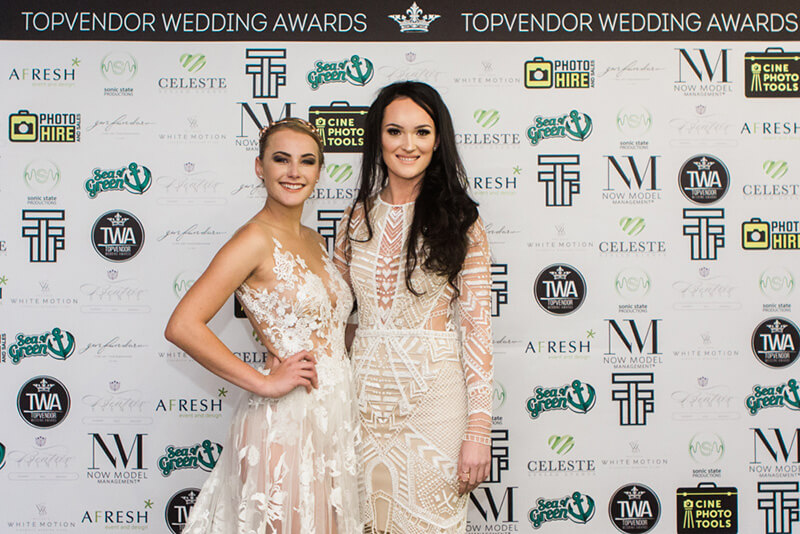 Casey was nominated as one of the best bridal gown designers in South Africa, and later won the first prize title in a black-tie awards ceremony in Sandton, Johannesburg as part of the Top Vendor Wedding Awards.
2015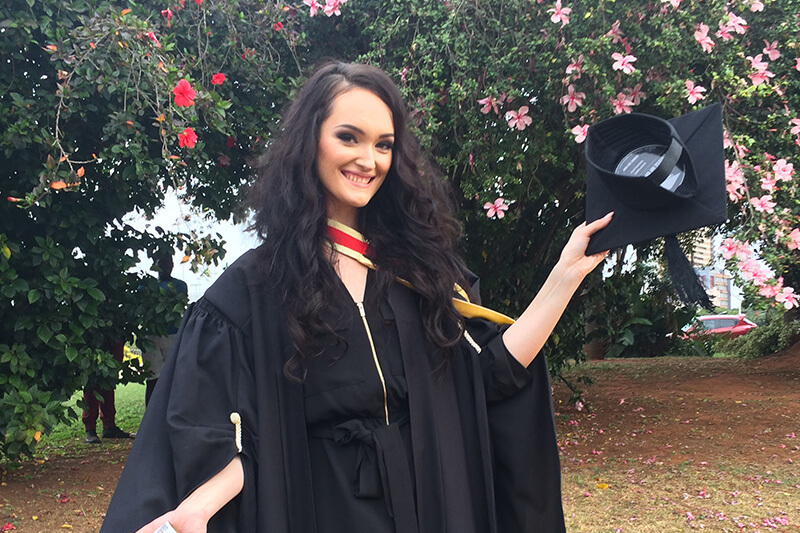 Casey received the National Research Foundation Award and completed her Masters degree in Fashion & Textiles at the Durban University of Technology. In the same year, she launched her independent bridal collection brand, Jeannelle l'Amour Bridal.
2014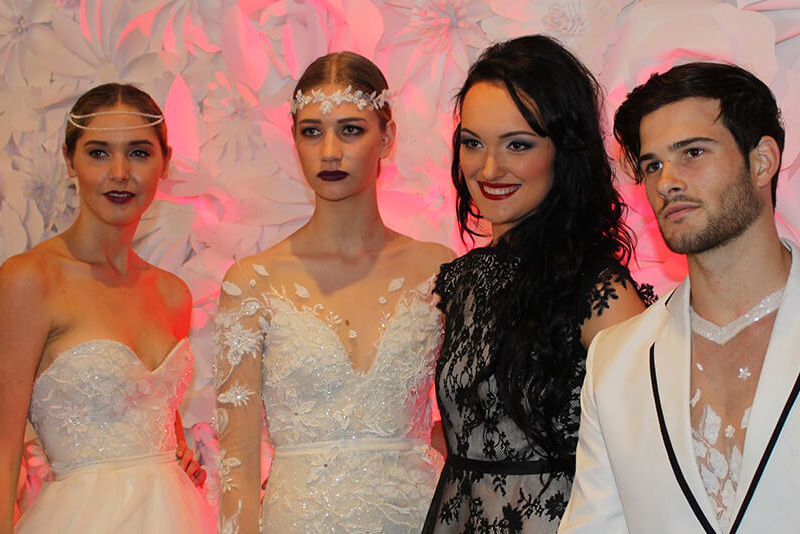 Casey was selected to showcase at South African Fashion Week two seasons in a row with a successful partnership with Edgars being born for her casual line. One of Casey's proudest accolades was being nominated for the KZN Young Achiever Awards where she took home first prize in the Arts and Design category. Casey Jeanne was also hand selected as one of the Vodacom Durban July's premium Invited Designers for 2014.
2013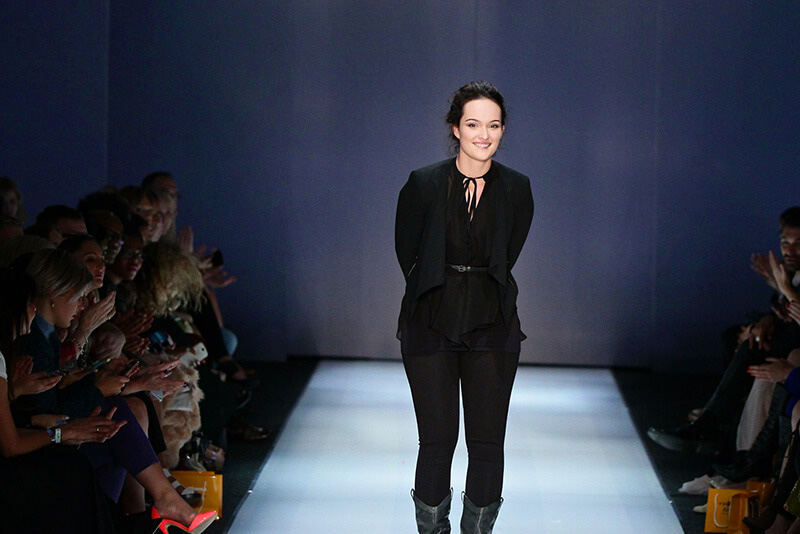 Casey was awarded first place at the 2013 Vodacom Durban July Fashion Challenge. She was also awarded the Vukani Fashion Awards National Best Collection and overall title winner as well as the national winner for the Live Out Loud Young Designer Bridal Awards.
For those who have followed her journey from the beginning have said it has been nothing short of inspirational and influential on both the industry and youth today. At the tender age of 28, her inspirational attitude and unrivalled passion is a driving force in making Casey Jeanne one of South Africa's leading young women to watch...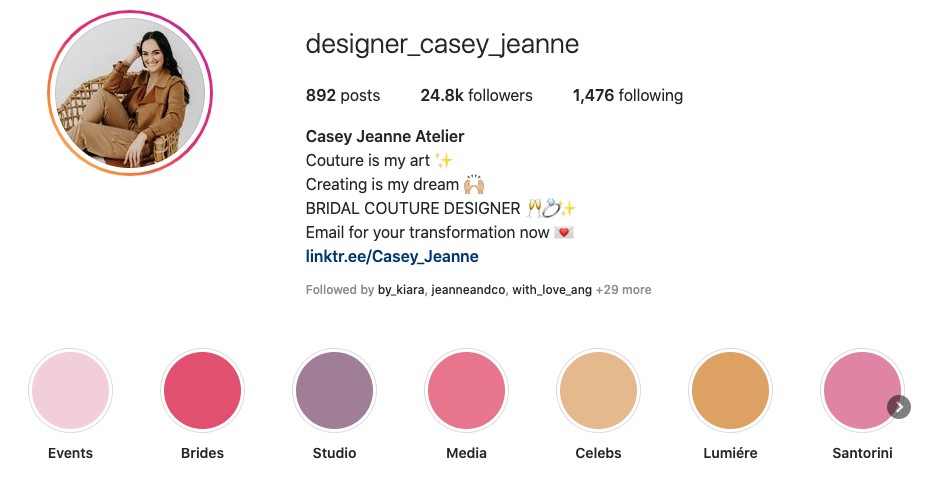 SIGN UP TO GET THE LATEST NEWS